On the cover...
Custom designed home
in a pastoral setting:
Contact Jeremy Purcell, at
Sandra Purcell & Assoc.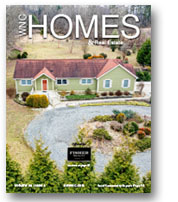 ...for WNC Homes in your InBox
WNC Homes & Real Estate
WNC Homes & Real Estate on Facebook
Our Advertisers
Many (if not all) of our advertisers have their own websites. Most of the links on this page will take you to the advertiser's site when you click on a link below. If we don't know the advertiser's site, clicking on the link will download a page from the magazine in PDF format. Just click on the name and/or page number and the PDF file will begin downloading. Be patient.
We'd like you to become one of our advertisers Send us an email.
Or.... give us a call